A famous saying is "when in Rome, do as the Romans," while to do like the Romans, one must eat as the Romans do. In Rome, there are some of the top Italian restaurants with unique flavors, traditional hints, and varied ingredients. You will find a great source to invoke images of tradition and a touch of exceptional taste. There are many Italian food specialties in an innovative style and appealing way to curb your desire to starve. Trying Italian food is the biggest dream to think of for food lovers.
1. La Pergola
La Pergola is a restaurant characterized as a real place of the heart with a spectacular sight of the Eternal City. Not only can you discover dishes cooked fabulously, but you also get a feeling of home. Eating here is as much theatrical as a culinary adventure. It has evolved into a temple of international gastronomy. You'll get to endeavor exceptional meats cooked with delicate blends of spices, fruits, and herbs. Another impressive representation of seafood with broth and potatoes shows off the cooking.

2. Pianostrada
This restaurant is captivated by the mesmerizing atmosphere you breathe. It's distinctive, serving a simple but refined cuisine. This attractive spot is for you if you want to take a dip in the past to find out the most natural flavors of the Italian land.One of the most outstanding restaurants in Rome at the moment, Pianostrada, presents a menu card full of innovative epicure dishes and shareable plates. Have an Onset with lighter-than-air wedges of focaccia. Then partake in ordering a squid ink burger, pasta with zucchini flowers, or eggplant parmesan stuffed with sweet red onions. You can avail an option of a Gluten-Free Diet.
3. Antica Pesa
A restaurant that combines innovation and traditional Roman cuisine better than any other is the Antica Pesa. Situated in the heart of Trastevere, At the Antica Pesa, you can celebrate the great classic Italian cuisine. These include Cacio e Pepe and Carbonara Pasta and other traditional dishes like Saltimbocca Alla Romana and Trippa. There is the influence of Asian and fusion cuisine. With the warm, welcoming environment, you will obtain the opportunity to sit in the stunning outdoor garden in summer and winter in the equally beautiful main room full of paintings by roman artists.
4. Trattoria Da Lucia
That is a very authentic and top Italian restaurant where you can choose to eat inside or out. They are charitably known for two pasta dishes, "Cacio e Pepe and Alla Gricia," which are pasta with oil, black pepper, and Parmigiano, along with the addition of bacon. The owner's father is an ex-boxer, and several portraits of him on the wall capture him in his heyday. All the passion is reflected in this splendid restaurant. It has been able to generate a simple but excellent menu.
5. Coromandel Restaurants
Coromandel is one of the superb restaurants to cozy up on rainy and frosty nights with its capricious interiors and gracious design touches. It has an Alice in Wonderland perception. This restaurant serves the city's best brunch, with an irresistible arrangement of pancakes, fried eggs, cakes, and coffee treats. It is also a great preference for lunch and dinner for creative dishes like roast suckling pig with bok choy and a sweet-sour onion sauce or scallop tartare with passion fruit and bacon. You can't skip the exceptional soufflè with vanilla and Armagnac cream with yummy.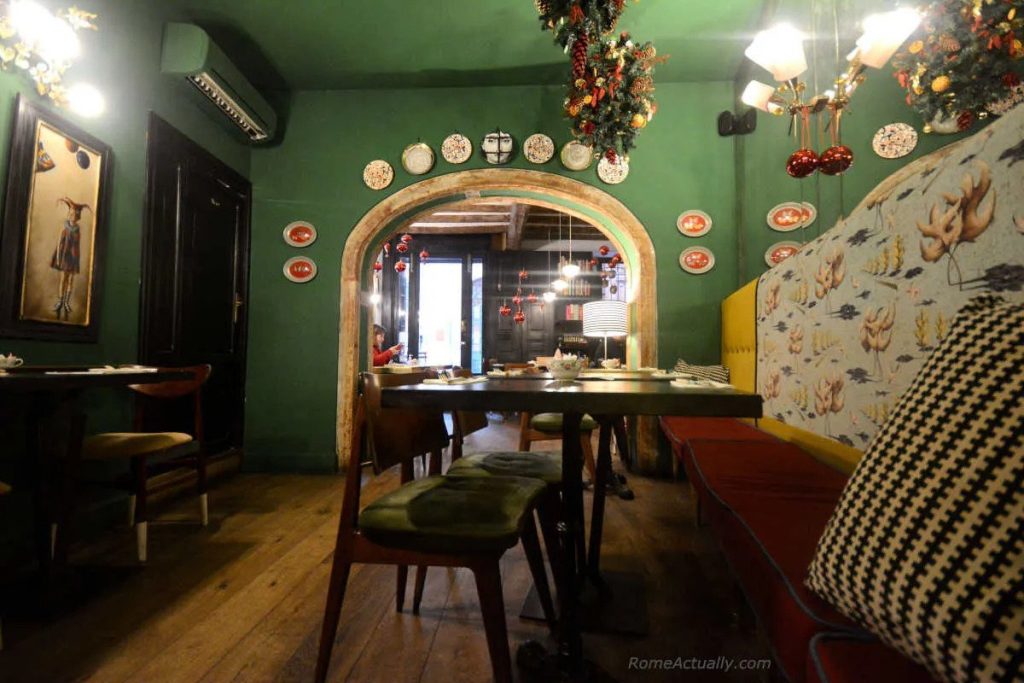 6. Imàgo
One of Rome's ancient superfluity rooftop restaurants, Imàgo, has a 360-degree scenic view across the city's historic center and one Michelin star. Its shining marble floors, wooden artifact inlay, mirrored tables, and sweet background music build an elegant, cool, and calm atmosphere. Glazed black cod, roasted pigeon with black tea, and cappelletti pasta with smoked eel and cocoa powder characterize his urban and gently practical strategy to cuisine.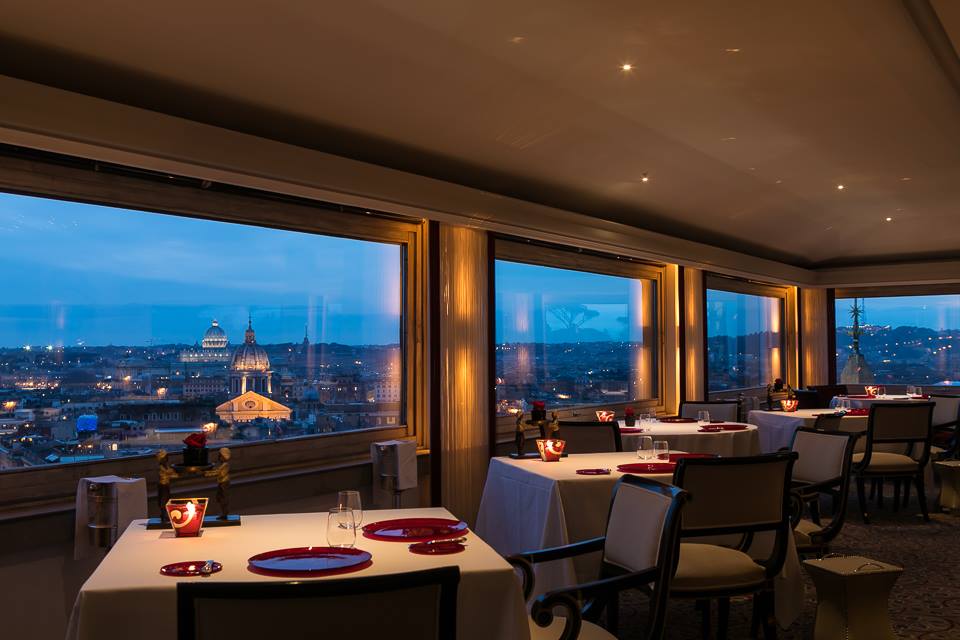 7. Ristorante Roof Garden
What makes dinner here superior is the wonderful Italian and international food and the scenery over the Roman Forum and the Colosseum. It's arguably the nicest feeling and impression of any best Italian restaurant in the capital. Changing the menu makes the tasting menu powerful on fish. The tartar of Carloforte tuna, from an island off Sardinia with a tradition of trapping the fish, is served with a smooth and creamy avocado sauce. It sounds questionable, but the two subtle flavors complement each other. Other specialties include risotto with langoustine sauce and salt cod with zucchini flowers.
8. Piccolo Arancio
This centrally located restaurant is just around the corner from the Trevi di Fontana (Trevi Fountain). After finishing the day sightseeing in Piazza Navona and Spagna (the Spanish Steps), it's a precise stop. The menu changes daily and spotlights fresh; pastured ingredients prepared creatively and efficiently. They have a fluctuated and impressive menu with good meat dishes and specialties. That is a very widespread eatery and absolutely a good all-rounder. Queues are likely but are worth the wait.
Bottom Line
Whether you're looking for a simple chicken pizza or a hearty pasta dish, you will find many unique dishes in Italy. Even if you want to have a delicious fortified lunch or dinner with family, you will find an opportunity to know some of the top Italian restaurants in Rome. The atmosphere filled with the aroma of delicious foods will never disappoint you. It will meet the expectations of food lovers to make your experience memorable.