Discover Amazing Attractions In Italy
"This was an amazing trip! There were so many highlights... our outstanding, kind, patient, amazing leader Gustavo!! What an absolute saint. He was so organized and insightful!"
Melisa Joan H.
New York, USA
"Needless to say we are extremely satisfied with the results. Booking tour was the best investment I ever made. Nice work on your booking tour. Booking tour impressed."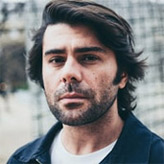 "Great job, I will definitely be ordering again! After using booking tour my business skyrocketed! Man, this thing is getting better and better as I learn more about it. "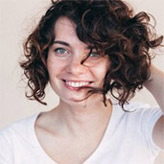 Cleveland A.
New York, USA
If you're looking for a way to get out of the city and explore more of Italy, Day Trips from Rome with With Me Tours are the perfect option! Our tours depart from Rome and take you to some of central Italy's most beautiful and interesting destinations. Whether you're interested in ancient history, wine country, or the picturesque Italian countryside, we have a tour that's perfect for you!
Why Visit Rome?
Rome is a city where you can feel the fights and events that were held in the City many years ago. Every place that you visit will be narrating a story of its past. Being the capital of Italy, this beautiful city is visited by tourists every year. Rome offers you beautiful natural beauty with hills, art, and history.
If you are interested in enjoying your holidays and collecting valuable information about the history of Rome, then you must visit it. Reading about a place in a book is not equivalent to visiting yourself and witnessing the valuable places offered you with the best places to visit.
What Places Can You Visit In Rome?
Before visiting Rome, you must want to know what places you can visit to prepare yourself for the tour. Depending on the tour you book you can view different places. Here are some tour packs you can choose to visit the specific places you prefer.
1.    Move Around The City
You can enjoy a customized tour of Rome on a Vespa, where you will be the one deciding where you will be going. Our driver will guide you through the places to enhance your experience of visiting Rome. If you do not want to visit a specific place, we can even give you an overall tour of the city. This will allow you to view the different areas of Rome exploring what Rome looks like.
A healthy person who does not have large luggage to carry and has a driving license can avail of this Rome-guided Vespa City tour.
2.    Enjoy A Bus Tour
Want to have a Rome tour in an open-top hop-off bus? It will benefit people who want to look at the Renaissance buildings of historic Rome. Choosing it has multiple benefits because you can visit Colosseum Circus Maximus, Vatican City, Villa Borghese, and Barberini Square.
You need a passport, water bottle, sun hat, and other things you might need depending on your requirements.
3.    Underground Colosseum, Arena, Roman forum, And Palatine Hill
If you want to visit the most famous day trips from Rome attractions with a guided tour, you can choose the tour that facilitates all these. The best thing about this tour is that you will not have to purchase tickets for each destination on arrival. It might be frustrating for you to wait under the sun to get a ticket. You can pre-book your tour and enjoy direct entry to the Colosseum, Arena, and Roman Forum.
These places are the heart of the tour of Rome so you must not miss them.
4.    View the Whole City From the Top Of Palatine Hill
Viewing the whole city from the top of Palatine Hill is one of the most amazing experiences you can have during the Rome tours. Choosing a self-guided trip to Palatine Hill will help you to find out about fantastic historical hills alone or with your family. These ancient palatine hills give a view of the city from a different angle, including the ruins of the ancient city.
Wrapping Up
Pre-booking for day trips from Rome is beneficial as it will help With Me Tours make appropriate settings and book tickets if required. You do not need to worry about pre-booking because you can pay on arrival in the City.
Booking before you reach your destination is beneficial for you and has no loss because even if you change your mind about visiting Rome, you will not have any loss of money as you will not have to pay while booking.
However, pre-booking will save you from standing in long lines and buying tickets for your visit to different places.
Italy is an ancient city hiding numerous sites for you to visit and enjoy during your vacations. Having a world tour and excluding Italy day tours from your route is one of the worst things you can do to yourself. Italy is a beautiful place to explore with its ancient views, vast sea, and natural beauty.
For anyone who wants to visit a place where there is not much hustle, Italy is the best place. Italy's historical and architectural points are silent and offer you mental peace throughout your visit.
Benefits of Italy Day Tours
By choosing Italy day tours with us, you will have benefits that might not be available if you travel alone without booking a tour before visiting Italy.
You can visit Italy from north to south without the need to book a ticket.
Visit the most popular and top places during your visit tour.
Even if you have not booked a tour with us on arrival, we will help you during your tour to Italy. We believe in helping our customers with the utmost effort.
You can easily book a tour and cancel it within 24 hours of your tour. You will get a full refund if you have paid for it.
Air-conditioned buses depending on the weather.
Tour guides to help you know more about the place with ancient stories and events related to each place.
Best Italy Day Tours To Book
Many book tours are available, but choosing the best one is essential. No one wants to waste money, so research about a tour before you book it to avoid any "what the hell" moments. Here are the best tours in Italy for you to book to avoid difficulties after arrival.
1:Florence To Siena
It's a one-day trip for you to visit Gimignano, Monteriggioni, and Siena in Florence. An air-conditioned bus will take you throughout the city. If you want to explore the natural beauty of Italy, then you must book this tour and visit the fantastic places.
The eye-catchy landscapes are waiting for your arrival. Book today and experience the charming places in Italy.
2: Visit Colosseum and Palatine Hill
Your tour to Italy without visiting Rome is useless. Rome is the heart of Italy, where all the beauties are present. Witness the place where trained candidates used to fight and kill each other while the ordinary people enjoyed the fights. The Arena is one of the most prominent places where ancient people used to fight for the sake of enjoying and winning high amounts of money.
Palatine hill is no less than any other place in Italy, as it serves its monumental views and explains the historic moments in the area.
3: Enjoy The Historic Vatican Museum
Do you have a love for museums? Vatican museum is one of the best ones that are worth watching. The museum building is wonderful to watch, constructed using the art and culture of the time. Booking a tour, you will have a guide with you, continuously explaining the events related to each thing you see in the museum.
The rooms in the Vatican museum represent amazing scenes for you to watch and feel the ancientness of the place. Add the visit to St. Peters to your tours that reflect the concepts of its time in the art. The best part about booking the tour is the line-skipping promise. It means when you book the Italy day tours, you will have tickets to the Vatican museum without struggling in a long line.
Ready To Book A Tour?
If you have already decided to enjoy Italy day tours, then the best thing you can do for yourself to make the tour more exciting and easy is to book before you leave for Italy. Hiring the best tour-providing service is essential because choosing the wrong one will ruin all of your tours and waste your money.
You don't need to worry about cancellations because you can cancel the tour anytime before visiting Italy. With Me Tours will never cancel your booking once you have booked a tour. Prevent yourself from getting tired while standing in lines for the tickets. Enjoy your tour without stress because we will manage everything for you before you enter Italy. 
No matter how many times you visit Rome, you can never get enough of Rome. This amazing city…